Interviews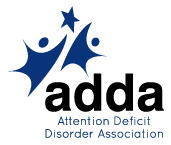 Click here to read an interview with Terry in the current edition of an online publication of the Attention Deficit Disorder Association (ADDA). The interviewer, Judy Brenis, is the author of ADHD Heroes. She is a life coach in La Selva Beach, CA near Santa Cruz.
---

Click here to view the interview on their website
Or, click here to read the transcript.
---
Alumnus' new book on ADHD is focus of 'MTSU On the Record'
Listen below - or click here to visit their website.
---